Soaring thousands of miles above the ground as I write this on a business class flight from London to Madrid, I once again find myself thinking of the best way to summarize my recent travel experiences into a short, fun to read blog post. After ASW in Vegas, I joined a group of guys and gals for a meetup organized in whistler by STM for some snowboarding and networking. It was a blasty blast.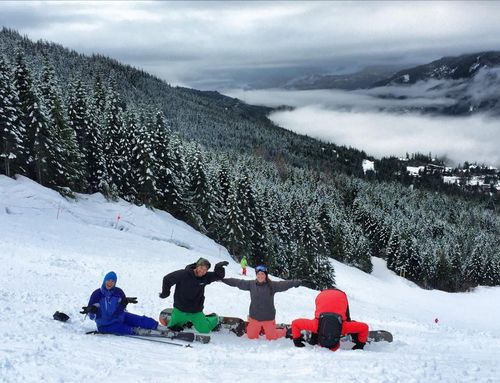 It's a pity the snow gods were cruel, as it rained pretty heavily for 2 out of the 3 days creating a mash-potato mountain to board down, but we all made the most of it – especially Jason Akatiff. That man can out-party me any day. I love these events, they're a great opportunity to network in a fun environment as well as find some leisure time too.
Post whistler, I flew over to Calgary for a week to see some close friends, meet up with a friend who I helped get into affiliate marketing and managed to sneak in a day of snowboarding before flying back over to San Diego. I made it out to the A4D/Charles Ngo meetup which was a short, but cool little networking event, and I also stopped off in Irvine for a short business meeting.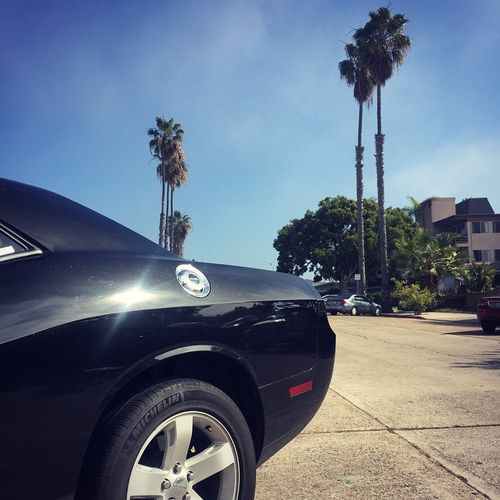 I had to play a lot of catch-up with work whilst in SD, so the downtime I was given was a godsend. For those who travel a lot like me, get yourself a portable USB monitor! Best thing since Quest Bars. I recommend the ASUS MB168B+ HD if you can get your hands on one. They were pretty hard to find when I was on the hunt for one.  Here's a link to the one I'm referring to.
I stopped off in Miami for 4 days and hung out with an advertiser who's in the process of doing a soft-launch of his diet offer and then I flew over to New York for a week prior to getting over to London. I got downgraded from First Class to Coach on this flight due to an equipment change, to which American Airlines compensated me with a $500 voucher. Needless to say I was pretty cranky as I didn't get the frequent flyer miles or status points for a First Class flight, nor was I provided lunch… but I guess the $500 voucher softens the blow? #firstworldproblems
Once in NYC, I caught up with my buddy Andrew from Melbourne who happened to be in town. We went to Williamsburg and ate at Café Mogador which was a really sweet spot to grab brunch. Recommended!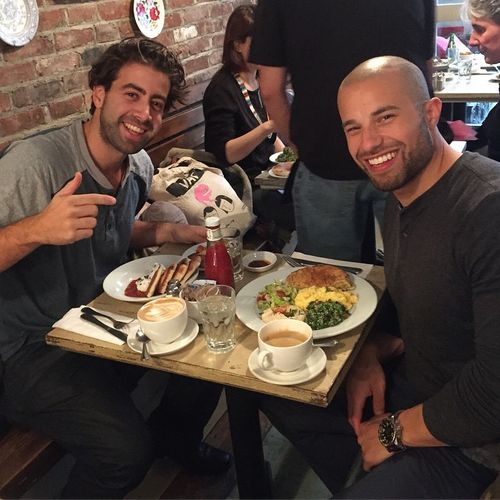 I also caught up with one of my Affiliate Managers who works for Leadonomics over in Northport and discussed what was doing well on the network. Solar and Mortgage Refinancing are solid niche's to focus on from what I am told. I'm yet to verify said claims, but hey, give it a go on Display traffic, you might get rich.
Moving on to STM London… oh my – what an awesome meetup. Over 600 people attended this year, the capacity was a total blowout. On the first night myself and a few friends couldn't even get in to the first set of speeches as the conference room had completely filled up. I enjoyed a handful of the speeches, but some others could use improvement.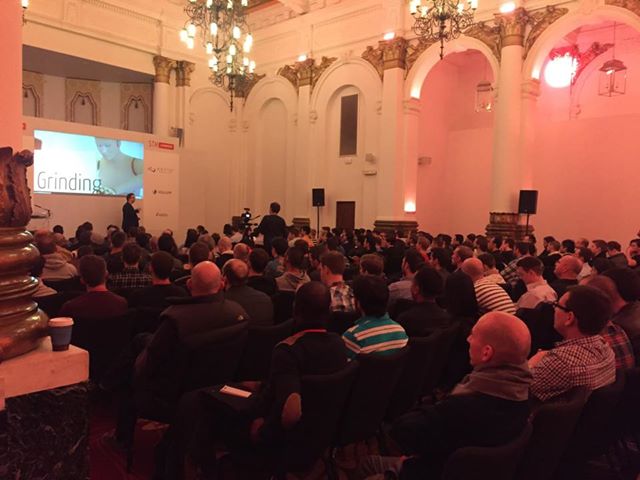 There were 2 nights of speeches/talks and 3 nights of partying/networking. A large group of us decided to go for dinner instead of heading out for drinks the first night, but attended the 2nd night's shenanigans, which was hosted a bowling alley with foosball tables and a full-service bar. The party was sponsored by Adsimilis (thanks Sean!) and was a shitload of fun.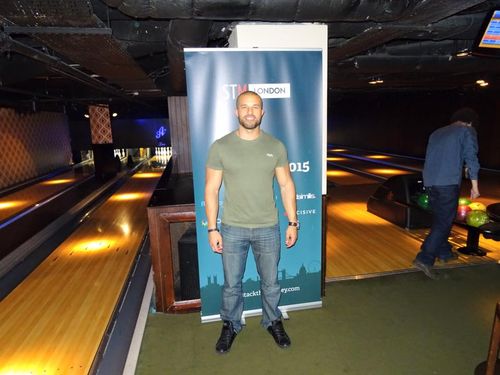 The next night there was a party at Core Bar which was hosted by Advidi – great fun, but a little too loud and inappropriate for networking. I did derive a lot of value from this meetup, namely the push to hire virtual assistants / employees and build a team as opposed to flying solo. I am truly at a stage where the only way I can scale up to new heights is to get the help.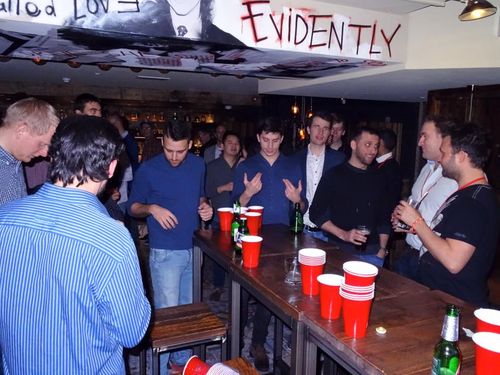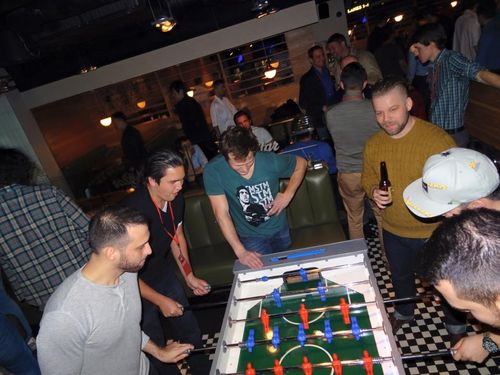 Staying Fit Whilst Traveling:
In Miami, I went to Crunch Fitness. I had a friend hook-up 3 free days for me luckily, but normally it's incredibly expensive. Average sized gym, not a tonne of equipment.
In Northport I went to Gold's Gym. I paid $40 USD for a week pass, which only used 3-4 times, as one of the days the gym was closed due to snow outside. Decent enough if for some strange reason you're out in Northport for a week. No idea why you would be (good friend of mine lives there and I wanted to avoid Manhattan).
In London, I went to YMCA Central a few times (3-day trial pass available online), Soho Gyms in Soho (free day pass on the website, they ask for 5 pounds, but I didn't have to pay) and easyGym (10 pound day pass, pain in the ass to get in and register). YMCA gym is a large complex with a small weights room and mediocre machines room. I didn't like the layout of this place but I guess it was good enough to get something done. Soho gyms was a small gym too, it wasn't too crowded when I went and I had a good session there. Their regular drop in rates is ridiculous though. easyGym, was a decent sized complex, but you can tell they cut corners where they could (I mean, it's the same company that owns easyJet). If you're going to be in town for a week or more, you can sign up for a month I believe for 24-25 pounds which is reasonable, but for a drop in day pass, it's 10 pounds (at the time, $20 AUD) which isn't the cheapest. Gotta do what you gotta do.
I'm now on a flight over to Madrid / Valencia to spend time hanging out with some affiliate friends for about a week and check out the Las Fella's Festival where they burn a bunch of trippy statues!
Til next time!
-Andy