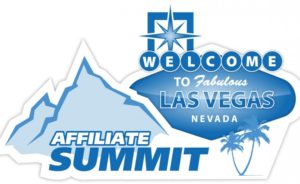 Posting this up for those who are heading to Vegas for ASW. If anyone is keen to catch up, hopefully I see you at one of the parties or for a meal / coffee.. Shoot me a message on FB / Skype and lets schedule something!
---
Saturday 14th Jan
4pm-7pm
World Series of Affiliates Poker Tournament
@ Palms Casino Resort
https://www.eventbrite.com/e/world-series-of-affiliates-high-stakes-poker-tournament-2017-tickets-30898210379
Sunday 15th Jan
5pm-6pm
Movers and Cocktail Shakers Reception (VIP Passs Only)
@ Vendome A
http://affiliatesummit.com/sessions/movers-and-cocktail-shakers-reception/
5pm – late
Mobile MeetUp Las Vegas
@ Caesars Palace Suite
https://mobilemeetuplasvegas.splashthat.com/
5-8pm
Mads4Dough (MadSociety Members)
@ Planet Hollywood
6:30-9:30pm
Top Golf
@ Top Golf, MGM Grand
6-9pm
Clickbooth / Lime Light CRM Private Party
@ Skyfall Lounge-Delano Hotel
https://www.limelightcrm.com/rsvp/?action=confirmation
8-10pm
Sin City Social
@ Ling Ling Lounge – Hakkasan inside MGM Grand (Third Floor)
https://charlesngo.com/sincitysocialrsvp
8pm – late
EvoLeads Break the Ice 2
@ Paris Las Vegas
http://evoleadsevents.com/breaktheice2/
8pm-12am
ShareASale Under the Stars Party
@ Jewel Nightclub / Aria Hotel
http://blog.shareasale.com/2016/12/09/announcing-shareasale-under-the-stars-party-affiliate-summit-west-las/
8pm-late
Clickbetter Party
@ Harwood Suite, Palms Casino
https://clickbetter.com/vegas2017/
9:30pm-late
Konnective Chandelier Party
@ The Chandeleir – Cosmopolitan
https://konnektive.com/chandelier/
Monday 16th Jan
3pm-6pm
Ad Buyers Meetup
@ Lavo (Palazzo Lobby)
https://adbuyermeetup2017.com/v1/hs/en/index.html
5pm-8pm
Adsimilis Meedtup
@ Cosmopolitan (TBA)
https://www.facebook.com/events/998803956891315/
10pm – late
Paresh Connect
@ XS Las Vegas
6pm – 9pm
Pepperjam Party
@ Fizz at Caesar's Palace
https://www.pepperjam.com/asw-2017-party-rsvp
10pm – 1am
Affiliate Ball (Snoop Dogg Performing)
@ Light Nightclub inside Mandalay Bay
Tuesday 17th Jan
2pm – 4pm
Affiliate Summit West Pub Crawl
@ Conference Booth #510
https://chargebacks911.com/event/affiliate-summit-west-2017/
See you all there!
– Andrew
---
If you're looking for further Affiliate Marketing Guidance, check out StackThatMoney. Best community of experienced marketers from around the globe, exclusive meetups, follow along's, tutorials and the knowledge of a thousand sun-gods.
Can't Decide on Tracking Software?
This tracking platform called Thrive by the guys over at iPyxel which I love, is the best in the industry. It's constantly improving and making strides, and the best part about it is it can be self-hosted. The offer a 30-day trial and it's $99 a month thereafter which is well worth the investment. They also offered a managed service, which I use, for larger scale affiliates who don't want to bother with managing a server.
---
Views: 13910