If you're like me, you probably have spent hours uploading ads to Facebook only to have them immediately rejected by one of their incompetent approval staff too lazy to actually check the page your promoting. I was so fed up with the disapprovals, I decided to track the team down for some sweet revenge. To my surprise, with all the revenue that facebook generates, it seems that they are cutting corners and hiring monkeys. This is what I found!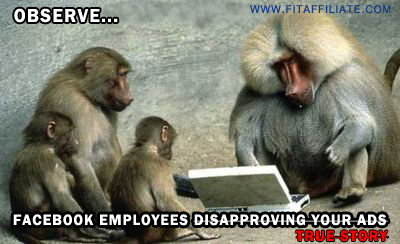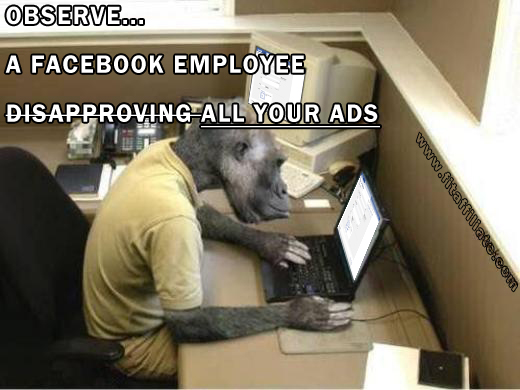 Post your hate below, or even better, your "True Story" Facebook Employee Photos.. (who are of-course, from the above evidence, closely related to us humans, but not quite there yet).
---
If you're looking for further Affiliate Marketing Guidance, check out StackThatMoney. Best community of experienced marketers from around the globe, exclusive meetups, follow along's, tutorials and the knowledge of a thousand sun-gods.
-=-=-=-
Can't Decide on Tracking Software?
I've recently switched over to a new tracking platform called Thrive by the guys over at iPyxel which I love. It's still in development, but is constantly improving and making strides, and the best part about it can be self-hosted. The offer a 30-day trial and it's $99 a month thereafter which is well worth the investment.
Those on a smaller budget can still opt to go the CPVLab route, another favorite of mine but a little more outdated. It is, however, more suitable for PPV traffic if that's your traffic of choice.
---