Given one of my biggest passions in life currently (and has been for almost 13 years) is bodybuilding, I've decided it would make sense as part of my blog to incorporate reviews of Gym's I use during my travels. In the past 3, going on 4 years, I've traveled quite a lot and always try to make an effort to get to a gym.
If this sort of information was available to me in places such as Japan, life would have been a helluva lot easier. My goal here is to help those who like to get in a few workouts on their trips, find a decent gym and know what to expect.
About Beach-Fit Bondi
This gym is quite compact yet close to the ocean making it a convenient spot for tourists to get a workout in before a swim in one of Australia's most popular beaches. During my stay in Bondi, I hit this gym about 5 times, at different times of the day, with the gym having some odd hours due to the holiday season (right after Christmas and just before the new year). The staff are extremely friendly here, kudo's to that – must be the location – I know I wouldn't complain much! I noticed that this gym may or may not have a 7-day free trial but I can't confirm that as I didn't attempt to take advantage of it. I have a feeling they wouldn't allow non-Bondi residents to take advantage of such an offer, otherwise there would be a flock of freeloading tourists inside.
There isn't a lot of equipment here, it's advised to try and hit the non-peak times that are typical with other places in the world if you don't want to stand around waiting too much (it happened a couple times to me, but I managed to get most of my routines in).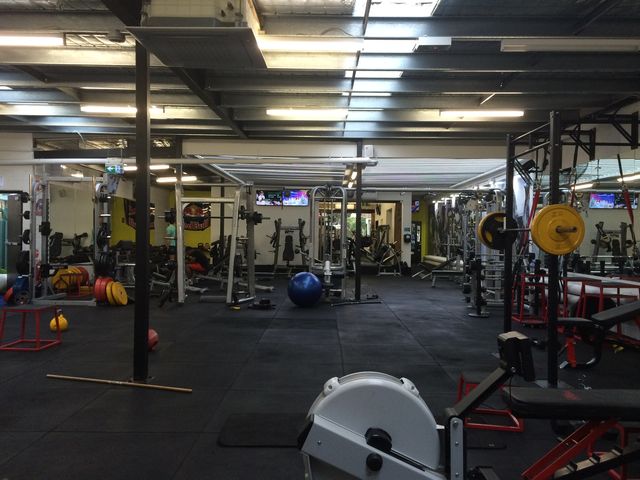 The short:
Drop in rate: $20 or $50 for a week. Given the holiday season, I was able to scoop up a 'week' pass for $35 (it was closed on the 1st, and closed earlier on certain days).
Heaviest dumbbell here is 57.5kg from what I saw – they have about two dumbbell racks – one with less weights however
Squat Rack — Yes
Bench Press — Yes
Leg Press — Yes
Kettle Bells —  Yes
Cable Machine —  Yes
Lockers? Yes – 4 Digit Pin, no padlock required
Food & shake bar? No, just a vending machine. However, lots of food around, as well as convenience stores. Nothing that really caters to getting a quick protein shake however.
For cardio, they have treadmills and Elliptical/Cross-Trainer machines as well as a row-machine from what I saw.
All in all,  a decent choice in Bondi, although I didn't compare it to others in the area as this was the most convenient for me to visit from my AirBnb on Glenayr Avenue.
– Andy
---
If you're looking for further Affiliate Marketing Guidance, check out StackThatMoney. Best community of experienced marketers from around the globe, exclusive meetups, follow along's, tutorials and the knowledge of a thousand sun-gods.
Can't Decide on Tracking Software?
I've recently switched over to a new tracking platform called Thrive by the guys over at iPyxel which I love. It's still in development, but is constantly improving and making strides, and the best part about it can be self-hosted. The offer a 30-day trial and it's $99 a month thereafter which is well worth the investment.
Those on a smaller budget can still opt to go the CPVLab route, another favorite of mine but a little more outdated. It is, however, more suitable for PPV traffic if that's your traffic of choice.