WHOA! I finally found time to write again. I do have plans to really get this blog jamming out great posts and keeping my travels, fitness any affiliate marketing tips at the forefront.
So I recently returned from a 3-month stint around the US and Canada for mostly business purposes (and some pleasure, you can't travel for 3 months without a little down time.. hey?)… The main objective initially was to get my butt out to ASE 2014 and LeadsCon:NY to see what it was all about.
ASE was.. well.. like every other Affiliate Summit I've attended, albeit, this time it was a little less lively – nevertheless a great time. I got to meet managers I'd been working with for months face to face, team members of some new traffic sources I'd just begun using and walked the floors of both conferences discovering new businesses and learning more about the affiliate space and lead-gen space respectively.
An important takeaway from LeadsCon, was that, it's not for everyone…it's a VERY different vibe to ASE and much more slow-paced conference.
I myself in particular didn't gain too much value this time around, however, the companies that operated largely organized centers for lead-gen companies is definitely something that opened my eyes up to some new opportunities, namely, Pay Per Call, call centres and insight into some of the cogs that spin the lead-gen wheel.
The STM meetup was once again quite fun, I got to meet a lot of great people, drink a little and most importantly, hand out quest bars to people like a total meathead.
You're welcome, my newly addicted friends. If only quest had an affiliate program.. That paid in quest bars…
I spent about 2 weeks in New York total, then flew over to Vernon BC, Canada, to spend May long on the Okanagan lake, catching up on work and catching up with friends.
I then drove down to Calgary, had a few meetings, handled some online work, drove out to Edmonton for a meeting, and then continued over to Montreal.
I spent 5 days there with plans to have meetings with some traffic providers out there but nothing eventuated so I bounced off to Toronto shortly after for a more productive trip. I did however, luck out and get this rental for only $16 a day as I got just a basic, standard car and this was all they had left. Can't argue with that! I recommend checking out Kayak, HotWire for rentals.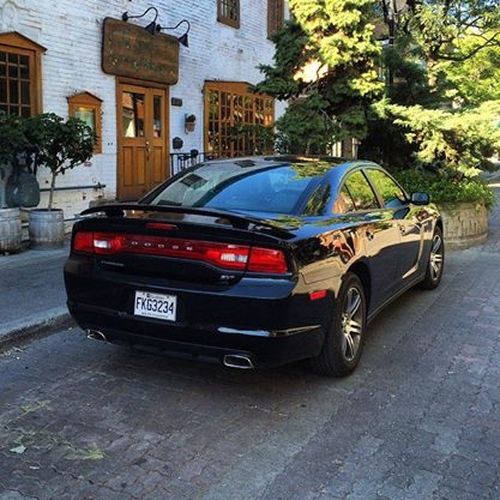 I spent time hanging out with the Good souls of F5Media, caught up with my Mundo Media rep (who resigned!) and got introduced to my new rep. Both networks are great and I recommend both as solid, reliable networks to deal with.
People ask me, "Andy, how do you keep fit when you travel? How do you maintain your size?"… You see, it's simple. I make my fitness a priority.  I make sure I get to a gym as often as I can, that where I stay has a gym nearby that I can attend. In Toronto for instance, I found a gym down the road from my AirBnb called 99 Sudbury. Not a bad gym, definitely not cheap to attend in the short term, but not expensive enough to deter me either. The other thing is – if you struggle to get 3 or more days in, make the days you do go actually count! Bust your ass and make sure you EARN those days off. Regarding diet, I still stick to a basic, nutritional timing diet called Carb Backloading.
From Toronto, I packed my bags and flew down to South Beach, Miami Florida.
I met with the man in charge of business development for the Affiliati Network whilst out there, and had a meeting with an offer owner to discuss running traffic for an Identity Theft product. At this point in my trip, I had a sense of accomplishment overwhelm me – I finally felt like a real businessman, not some desk jockey. I was out networking, prospecting, attending conferences and acquiring a wealth of knowledge. To add to it, the beauty of travel.  I have always said that is one of the best educators we have as human beings, next to history. Travel is one of the most effective ways to obtain life-lessons, cultural understanding and immerse yourself into markets you'd otherwise have no direct experience in.
All in all Miami was fun. The gym I attended whilst there was Equinox. Miami is notoriously expensive when it comes to their Gyms. The only other option was Crunch fitness, which had a rather expensive drop in fee (Almost $40) and a ridiculously overpriced weekly rate too. Equinox, has a deal where you have to spend about $100 at their gift store, or on spa treatments and the lovely ladies there will allow you 3 days of free gym. You are however limited to going 3 consecutive days.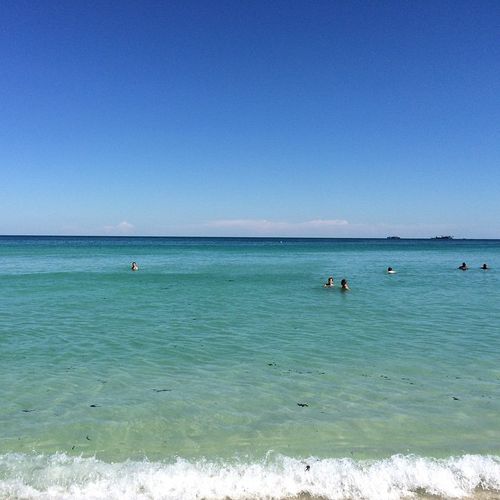 I then flew over to LA to talk business and chill with my great Affilifriend Alex who's always motivating to catch up with. Always a good time. LA this time around grew on me, I enjoyed it much more this time around compared to my initial experience in 2012. Whilst there, I got a chance to check out W4's office in Santa Monica, one of the nicest offices I've seen in the Affiliate Space.
I also got to attend a networking event for marketers and startups as a Mentor. This meetup was a little strange for me as I didn't quite understand the audience that would be there. I spent a lot of time giving out advice on performance marketing and learning a bit about running your own in-house lead generation team.
From LA I drove through to San Diego, stopping along the way for a meeting with a traffic source and a friend who was wanting some tips on getting reinvovled with AM. I then caught Genji and Dalin,  2 more affiliates, in Ocean Side before checking into my lodging in University Heights, San Diego. It was long day! LA traffic is brutal!
Whilst in San Diego I met up with a few good friends in the the AM space. We met up several times and talked about the AM space a lot, and potential partnership ideas, where the space is going etc… etc… and lapping up the beautiful San Diego weather. I also got to Celebrate an early Halloween (my second American Halloween!) there, and a second one in Hawaii before I made it home.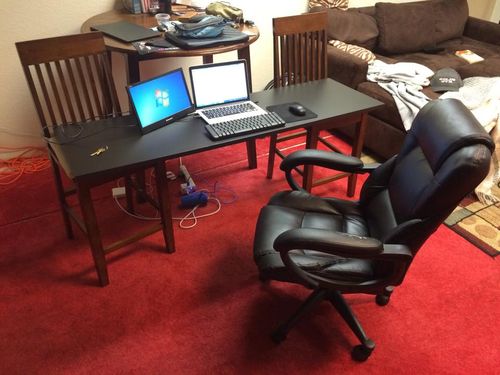 The end of the journey saw me fly over to Honolulu for a few nights, seeing a friend, checking out the UFC gym, and just winding down before my long haul flight home to Melbourne.
In conclusion, I came back with a wealth of knowledge, some new connections and friends, a head full of ideas and a thirst to get to work and truly build an empire.
I encourage those who are in this amazing industry to try and make it out to conferences, meet ups and what not and be social..
More posts to come soon, and more frequently. I promise.
– Andy
---
If you're looking for further Affiliate Marketing Guidance, check out StackThatMoney. Best community of experienced marketers from around the globe, exclusive meetups, follow along's, tutorials and the knowledge of a thousand sun-gods.
Can't Decide on Tracking Software?
I've recently switched over to a new tracking platform called Thrive by the guys over at iPyxel which I love. It's still in development, but is constantly improving and making strides, and the best part about it can be self-hosted. The offer a 30-day trial and it's $99 a month thereafter which is well worth the investment.
Those on a smaller budget can still opt to go the CPVLab route, another favorite of mine but a little more outdated. It is, however, more suitable for PPV traffic if that's your traffic of choice.
---